Shiba Inu is a cryptocurrency or digital currency. Its value surged in 2021, several times over, but it still only trades for fractions of a cent. The coin is currently one of the most popular cryptocurrencies according to CoinMarketCap,
In this article, we'll answer the question "what is Shiba Inu." Also, we will discuss its decentralized exchange, Shibaswap.
What is Shiba Inu?
Shiba Inu (SHIBUSD) is a cryptocurrency on the Ethereum blockchain. It uses a Japanese hunting dog breed called the Shiba Inu as its mascot. Shiba Inu is also known as the Dogecoin alternative. Its proponents refer to it as "the Dogecoin killer." Click here to know how to buy Shiba Inu on centralized exchanges.
In an attempt to build its ecosystem, the Shiba Inu team built its decentralized exchange. They named it ShibaSwap. So here's all you need to know;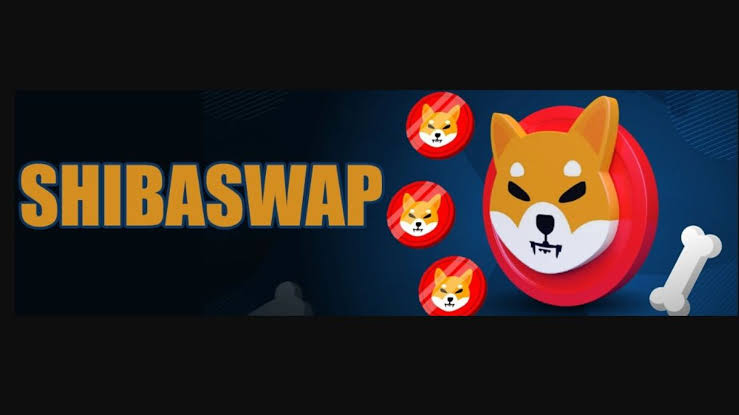 What You Need to Know About Shibaswap Exchange
This is a decentralized crypto exchange. The Shiba Inu team built it in July 2021. Decentralized exchanges (DEXs) like Shibaswap operate without the oversight of a central authority. They are part of a financial services category known as decentralized finance (DeFi). These include standard financial services that don't need banks or other financial organizations.
ShibaSwap and other DEXs allow traders to swap cryptocurrency from their blockchain wallets. Users can trade without registering an account or entering any personal information. This exchange allows users to trade ERC-20 tokens. ERC-20 tokens are tokens created on the Ethereum network.
Users can also stake (deposit) their cryptocurrency in the liquidity pools of exchanges. These exchanges use it to automate trades. In return, they receive crypto incentives for their staked tokens.
This exchange has two unique tokens that it works with:
Bone ShibaSwap (CRYPTO: BONE): is ShibaSwap's governance token. Holders of this token can propose changes to ShibaSwap. They take votes on decisions about the exchange. Because holders can stake BONE to earn more, it is also utilized for crypto staking.
Doge Killer (CRYPTO: LEASH): was first created to track the price of Dogecoin at a 1:1000 ratio. But since it no longer does that, ShibaSwap investors only use it as a store of value now.
Is Shibaswap Safe?
This exchange has a current safety score of 93/100, according to CertiK. It has rectified 97 % of the concerns found during the platform's thorough examination. ShibaSwap scored more than decentralized exchanges like Aave and Polygon, who received 92/100.
Furthermore, 96% of CertiK users said ShibaSwap was a secure service. But, when measuring the safety of a platform, you shouldn't rely on this statistic alone.
Always research and educate yourself on the dangers of using DeFi platforms before investing in one.
advertisement
advertisement